The Eastern NC Bass Challenge is set to kick off our 2021 season. Here's a breakdown of everything you need to know for 2021.
2021 Schedule
Our 2021 schedule will feature some familiar places our anglers love to fish. But there is one notable addition to this year's schedule. That being Lake Gaston! During our annual angler survey, Lake Gaston was highly requested to be made a part of our 2021 schedule. In years past our trail strictly visited rivers. We're excited to take our trail to Lake Gaston during the prime fishing month of May.
Our 2021 season will kick off in Plymouth, NC on the Roanoke River. The Roanoke River is one of the best fisheries in the state in the month of March. In 2019, an Eastern NC Bass Challenge tournament was mentioned in Bassmaster magazine as the team of Jason Tripp and JA Williford weighed in 26 lbs. That event helped the Roanoke River become featured as one of Bassmaster's Top 100 fisheries in 2019. Our schedule features 3 trips to the Roanoke River.
In 2021, we will also visit other fine fisheries in the state. The Neuse River, Chowan River, and the Tar/Pamlico River will all be visited. Our season will end on the Roanoke River with our 2 Day Classic event. Click here to view our entire 2021 schedule.
---
Featured Events
We will have 2 special events this year that we are extremely excited about. The first will be a fundraising event for the East Carolina University Bass Fishing Team. On April 25, the Eastern NC Bass Challenge will host a tournament on the Tar/Pamlico River in Washington, NC. This event will help support the ECU Bass Fishing team with much needed travel expenses for their 2021 season. They travel all over the country fishing BASS sanctioned events. Your support will be greatly appreciated. We'll be offering an optional ECU Bonus Bucks side pot in the amount of $25 for this event. This bonus side pot will payout additional money to the 1st place winning team at this event.
During this event, we'll also be accepting cash donations for the ECU Bass Fishing Team and the Eastern NC Bass Challenge will be matching those donations up to $250. It's very important to us as a tournament organization to support the ECU Bass Fishing Team and we're hoping you'll offer your support as well. Finally, we will be raffling off prizes after the tournament weigh-in. We'll post more details regarding this special event in the near future.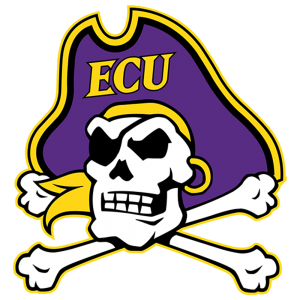 The 2nd event being highlighted on our 2021 schedule will be our 3rd annual NC Bear Fest tournament. The NC Bear Fest is a world-renowned event spanning 3 days in Plymouth, NC. In 2019, the Eastern NC Bass Challenge became the official bass tournament of the NC Bear Fest. Our anglers will be on display on the Roanoke River in Plymouth as we'll be featured on the 3rd day of the NC Bear Fest.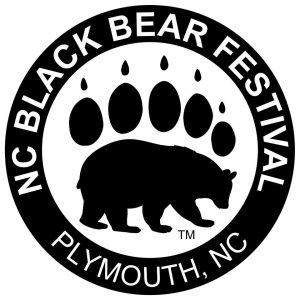 ---
Trophies at Every Event
For the first time in our history, every 1st place winning team at each event will be rewarded trophies. Previously, only our Classic winners were awarded trophies. We're excited to provide our winning anglers commemorative trophies that will last a lifetime and remind them of their accomplishments in the Eastern NC Bass Challenge.
---
Greenville Toyota Big Fish
The Greenville Toyota Big Fish prize will return in 2021. This is a guaranteed $300 cash prize to the big fish winner at each event. There is NO SIDEPOT REQUIRED to be eligible to win this prize. Please reach out to Greenville Toyota and tell them THANK YOU for helping our trail year after year reward our anglers.

---
2021 Stoney Creek Outfitters Big Bass Prize
New for 2021 is our Stoney Creek Outfitters Big Bass Prize. The team that weighs in the biggest bass in any tournament in 2021 will win a $1000 cash prize! Click here to read additional details.

---
2021 Entry Fees and Payouts
During our 2021 angler survey, nearly all anglers requested we raise our entry fee's. Increased entry fees lead to bigger cash prizes and additional payouts for more teams. We'd love to do that! However, we want to remain affordable so the weekend angler can continue to join us. Entry fee's for the 2021 season will be $60 per event. This is an increase of $10.
So what will we do with the extra $10? Instead of paying that additional money to our top finishers, we'll use it to reward additional teams. Previously we paid out 1 place for every 8 boats. In 2021 we'll pay cash prizes 1 place for every 6 boats. This provides our anglers more ways to win and to be rewarded for their hard work on the water.
We'll also offer an optional $25 side pot that will pay out additional prize money to 1st, 2nd, and 3rd place finishers. This is unchanged from last year.
Membership fee's in 2021 will be $25 per angler. This is a $5 increase. This increase is needed in order to pay for the trophies at every event and to secure event insurance that is required to host an event at Lawsons Creek in New Bern, NC.
---
2021 Team Points Championship
Back and better than ever is our 2021 Team Points Championship. We couldn't even begin talking about this event without first mentioning the great company, EL Jones Development. EL Jones Development is our sponsor for the Team Points Championship. With their support, in 2021 we'll be paying out more than EVER to our top 3 teams in the Eastern NC Bass Challenge.
Teams are rewarded points after each event. At the end of the season, those points are tabulated and the top 3 teams in the Eastern NC Bass Challenge are awarded cash earnings and 2 commemorative trophies. Here's the payout for 2021:
1st Place: $1,500 cash, 2 commemorative trophies, boat #1 in our 2021 Classic Tournament
2nd Place: $750 cash, boat #2 in our 2021 Classic Tournament
3rd place: $250 cash, boat #3 in our 2021 Classic Tournament
This is an increase of $750 in winnings from last year. The cost to be eligible for the Team Points Championship is a one-time fee of $50. We simply couldn't pay out these winnings without our great sponsor EL Jones Development. Please, reach out and tell them THANK YOU!

---
2021 Classic Tournament – Bigger Payouts
Our classic event in 2021 will be a 2-day event on the Roanoke River. And again, thanks to EL Jones Development an additional $500 cash prize will be rewarded to our top finishing team. The entry fee for this event will be $100 plus an optional $25 side pot. The 1st place team is expected to take home well over $2000 in winnings for this event. Teams must compete in 3 tournaments in 2021 to be eligible for our Classic tournament.
Ready to Sign Up?
Anglers and teams will be able to sign up on Sunday, February 28 at 8:00 pm EST. No entry fees will be accepted before this time. On February 28, you'll be able to purchase our traditional "All-In" option will cover your team for the entire 2021 season and provide eligibility for all of our prizes and rewards. Boat numbers will be assigned based on registration time with "All-In" teams being pushed to the top of the list.
Other Notes
Boat Flights – In 2021, boat flights will be incremented every 25 boats. Flight times will be in 10-minute intervals instead of 15 minutes as was the case last year.
Classic Eligibility – All anglers must participate in 3 events to be eligible. You may participate in 2 events and pay for a 3rd to be eligible as well.
Membership Fees – Women and children 16 and under are not required to purchase a membership fee.
Team Points Championship – Each member of the team may have 1 substitute per year (2 total). You have until the morning of the 3rd event of the year to sign up for the Team Points Championship.
Polygraphs – Anglers should assume polygraphs (lie detector tests) will be implemented randomly in 2021.
Thank You
Our trail continues to grow and has become known nation-wide. We're growing at a phenomenal rate and we have only our anglers to thank. I'd like to express my gratitude to each of the anglers that participate in our events. I am looking forward to seeing each of you soon. Our 2021 season will be our finest! Thank you so much!
Jeffrey Davis, Jr. – jeffreydavisfishing.com