2022 SUPER 6 POINTS CHAMPIONSHIP
New for 2022 is our Super 6 Points Championship. In prior years we were able to offer cash prizes to the top 3 teams competing in our Team Points Championship. This year we're proud to offer even more guaranteed payouts by rewarding our top 6 teams in the final point standings. Below are the guaranteed payouts for our top 6 teams competing in our 2022 Super 6 Points Championship:
1st Place: $1,500 + 2 commemorative trophies + Boat #1 in Championship
2nd Place: $1,000 + Boat #2 in Championship
3rd Place: $800 + Boat #3 in Championship
4th Place: $600
5th Place:$500
6th Place: $300
Our Super 6 Points Championship is sponsored by EL Jones Development. EL Jones Development has been a partner with the Bass Challenge for 4 years! Their support for our anglers is greatly appreciated. Without them, there is no way we could reward our anglers this much.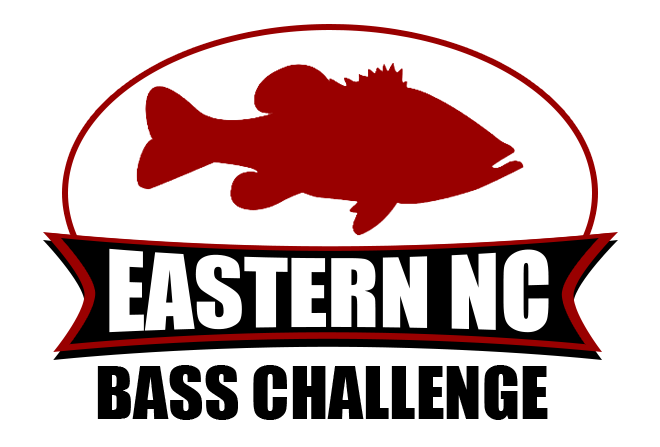 Mobile devices may scroll left and right
| PLACE | TEAM | TAR/PAM | LAKE GASTON | CHOWAN | ROANOKE | NEUSE | ROANOKE | TOTAL |
| --- | --- | --- | --- | --- | --- | --- | --- | --- |
| 1 | Wayne Harris / Larry Thomas | 92 | 89 | 85 | 88 | 99 | 98 | 551 |
| 2 | Tony Coley / Justin Coley | 100 | 97 | 93 | 57 | 100 | 94 | 541 |
| 3 | James Noteboom / Chase Crocker | 96 | 80 | 75 | 71 | 94 | 96 | 512 |
| 4 | Rip Bass / | 70 | 95 | 87 | 60 | 82 | 85 | 479 |
| 5 | Brad Stain / Paul King | 99 | 86 | 73 | 51 | 92 | 76 | 477 |
| 6 | Craig Goess / Matthew Oakley | 81 | 90 | 52 | 81 | 77 | 90 | 471 |
| 7 | Brock Rouse / Sammy Barrow | 79 | 73 | 58 | 99 | 91 | 70 | 470 |
| 8 | Brian Stalls / Clark Harrington | 76 | 75 | 95 | 70 | 69 | 84 | 469 |
| 9 | Brandon Hendricks / Jon Williams | 71 | 71 | 84 | 83 | 97 | 61 | 467 |
| 10 | Josh Brown / Kyle Smith | 87 | 56 | 63 | 90 | 95 | 69 | 460 |
| 11 | Kevin Ross / Robert Gurganus | 89 | 50 | 91 | 89 | 67 | 73 | 459 |
| 12 | Dean Thompson / Steve Vann | 98 | 53 | 59 | 96 | 86 | 53 | 445 |
| 13 | Mike Cathcart / Matt Smith | 86 | 55 | 66 | 84 | 68 | 83 | 442 |
| 14 | Wayne Stallings / Justin Everett | 85 | 70 | 94 | 55 | 83 | 53 | 440 |
| 14 | Jody Wynn / | 73 | 76 | 69 | 86 | 59 | 77 | 440 |
| 16 | Luke Edwards / Tim Edwards | 83 | 83 | 55 | 79 | 59 | 80 | 439 |
| 17 | Ryan Harris / Davis Jones | 97 | 49 | 82 | 58 | 72 | 62 | 420 |
| 18 | Lee Mitchell / Charlie Allen | 78 | 51 | 50 | 76 | 78 | 82 | 415 |
| 19 | Benjamin Dillahunt / John Brookshire | 47 | 78 | 51 | 67 | 74 | 81 | 398 |
| 20 | Clayton Boyette / Allen Eure | 84 | 38 | 45 | 77 | 81 | 72 | 397 |
| 21 | Joseph Cusimano / Steven McIntosh | 62 | 65 | 64 | 45 | 93 | 65 | 394 |
| 22 | Todd Schell / Scott Grafton | 82 | 66 | 48 | 62 | 75 | 58 | 391 |
| 23 | Zeb West / Jay Haggard | 57 | 96 | 49 | 54 | 80 | 53 | 389 |
| 24 | Mike Stephens / Conner Mills | 73 | 77 | 77 | 43 | 59 | 53 | 382 |
| 24 | John Jenkins / Matt Mainhart | 53 | 81 | 67 | 39 | 76 | 66 | 382 |
| 26 | Tracey King / David Price | 91 | 68 | 68 | 39 | 59 | 56 | 381 |
| 27 | Travis Mewborn / Tanner Beaman | 65 | 45 | 83 | 94 | 0 | 90 | 377 |
| 28 | Lee Jones / Joe Giampa | 47 | 39 | 74 | 47 | 59 | 100 | 366 |
| 29 | Thomas Dew / Brian Haddock | 58 | 94 | 61 | 64 | 84 | 0 | 361 |
| 30 | Roger Thomas / Dylan Thomas | 66 | 0 | 78 | 44 | 90 | 64 | 342 |
| 31 | Ricky Foss / George Long | 52 | 52 | 47 | 63 | 71 | 53 | 338 |
| 31 | Brandon Johnson / Eugene Foushee | 49 | 43 | 54 | 49 | 65 | 78 | 338 |
| 33 | Ronnie Carlson / John Fowler | 47 | 72 | 45 | 56 | 64 | 53 | 337 |
| 34 | Joe Daniels / Matt Howell | 48 | 44 | 79 | 52 | 59 | 53 | 335 |
| 35 | Jeff Price / Cason Price | 47 | 80 | 45 | 39 | 60 | 53 | 324 |
| 36 | Dan Leggett / Brian Sessoms | 56 | 38 | 45 | 39 | 59 | 53 | 290 |
| 37 | Samuel Hammond / JD Hammond | 47 | 38 | 45 | 39 | 59 | 53 | 281 |
| 38 | Bubba Barnett / Jeremy Miller | 47 | 0 | 70 | 0 | 85 | 53 | 255 |
| 39 | Kolby Jones / Keven Jones | 51 | 0 | 45 | 0 | 59 | 64 | 219 |
| 40 | Joseph Jernigan / Ronnie Simmons | 0 | 0 | 46 | 42 | 59 | 53 | 200 |
| 41 | Luke Farley / Robb Moore | 80 | 0 | 0 | 0 | 0 | 91 | 171 |
| 42 | Alan Hawkins / Cecil Hintoon | 47 | 0 | 0 | 0 | 0 | 0 | 47 |
Mobile devices may scroll left and right