2020 TEAM POINTS CHAMPIONSHIP
Teams competing in the Team Points Championship can win big in 2020 as once again we will be awarding the team that finishes 1st in the point standings a prize of $1,000.
Additional prizes will also be awarded to the 2nd and 3rd place finishing teams. The 2nd Place team will be awarded $500 and the 3rd place team will be awarded $250.
The 2020 Team Points Championship is proudly sponsored by EL Jones Development.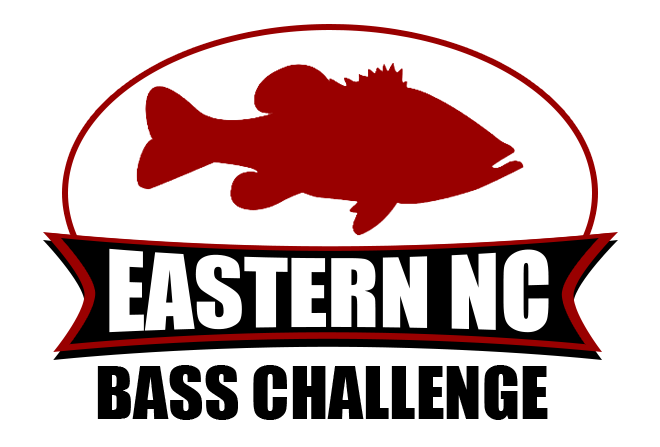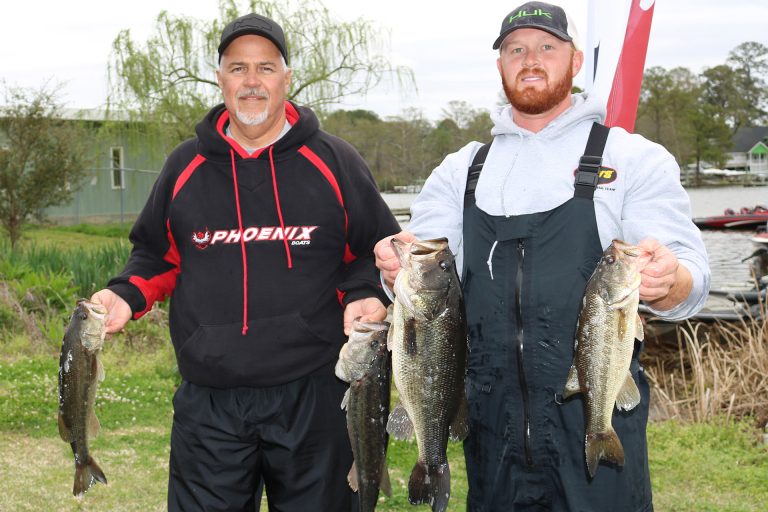 Wayne Stallings
Justin Everett
277 Points
Larry Thomas
Gerald Elks
246 Points
Tony Coley
Justin Coley
245 Points
Mobile devices may scroll left and right
| PLACE | TEAM | TAR/PAM | ROANOKE | ROANOKE | TAR/PAM | NEUSE | CHOWAN | TOTAL |
| --- | --- | --- | --- | --- | --- | --- | --- | --- |
| 1 | Wayne Stallings / Justin Everett | 98 | 83 | 96 | 88 | | | 365 |
| 2 | Larry Thomas / Gerald Elks | 84 | 74 | 88 | 79 | | | 325 |
| 3 | Mike Cathart / Matt Smith | 78 | 89 | 78 | 78 | | | 323 |
| 4 | Tony Coley / Justin Coley | 77 | 82 | 86 | 76 | | | 321 |
| 5 | Jamie Revis / Ryan Revis | 86 | 58 | 95 | 67 | | | 306 |
| 6 | Zeb Web / Jay Haggard | 96 | 25 | 84 | 100 | | | 305 |
| 7 | Dean Thompson / Steve Vann | 74 | 51 | 91 | 83 | | | 299 |
| 8 | John Jenkins / Phillip Silverthorn | 95 | 28 | 99 | 75 | | | 297 |
| 8 | Ted Park / Chance Gray | 79 | 25 | 97 | 96 | | | 297 |
| 10 | Clayton Boyette / Derrick Whitmoor | 62 | 77 | 57 | 91 | | | 287 |
| 11 | Bradley Stain / Paul King | 87 | 38 | 81 | 72 | | | 278 |
| 12 | Lee Jones / Joe Giampa | 85 | 37 | 85 | 69 | | | 276 |
| 13 | Justin Hof / Justin Peaden | 93 | 36 | 51 | 92 | | | 272 |
| 14 | Brian Haddock / Joe Haddock | 72 | 25 | 80 | 93 | | | 270 |
| 15 | Allen Campbell / Chris Crandell | 89 | 30 | 63 | 86 | | | 268 |
| 16 | Denny Moore | 83 | 39 | 77 | 66 | | | 265 |
| 17 | Kevin Ross / Robert Gurganus | 90 | 25 | 69 | 80 | | | 264 |
| 18 | Brian Stalls / Clark Harrington | 88 | 32 | 53 | 87 | | | 260 |
| 19 | Brock Rouse / Parker Mills | 100 | 25 | 58 | 73 | | | 256 |
| 20 | Kolby Jones / Keven Jones | 70 | 25 | 92 | 62 | | | 249 |
| 21 | Craig Goess / Matthew Oakley | 67 | 25 | 79 | 77 | | | 248 |
| 22 | Charlie Allen / Lee Mitchell | 76 | 25 | 83 | 62 | | | 246 |
| 23 | Rickey Foss / George Long | 59 | 29 | 60 | 85 | | | 233 |
| 24 | Tracey King / David Price | 91 | 25 | 52 | 62 | | | 230 |
| 25 | Brian Robinson / Zack Patterson | 61 | 25 | 73 | 62 | | | 221 |
| 26 | Jamie Harris / Joel Harris | 54 | 25 | 64 | 71 | | | 214 |
| 27 | Sammy Hammond / John Douglas | 56 | 25 | 50 | 62 | | | 193 |
| 28 | Salvatore Viola / | 54 | 25 | 50 | 62 | | | 191 |
Mobile devices may scroll left and right