In our final event of 2020, Kevin Ross and Robert Gurganus made a big splash by weighing in over 14 lbs of bass in Washington, NC and winning our 2020 End of Year Classic Event. 38 teams competed in the final event of the season, all competing for over $4000 in cash and prizes. Kevin and Robert weighed in a 5 bass limit for 14.60 and just edged out a victory and winning $1,600 in cash and 2 commemorative trophies.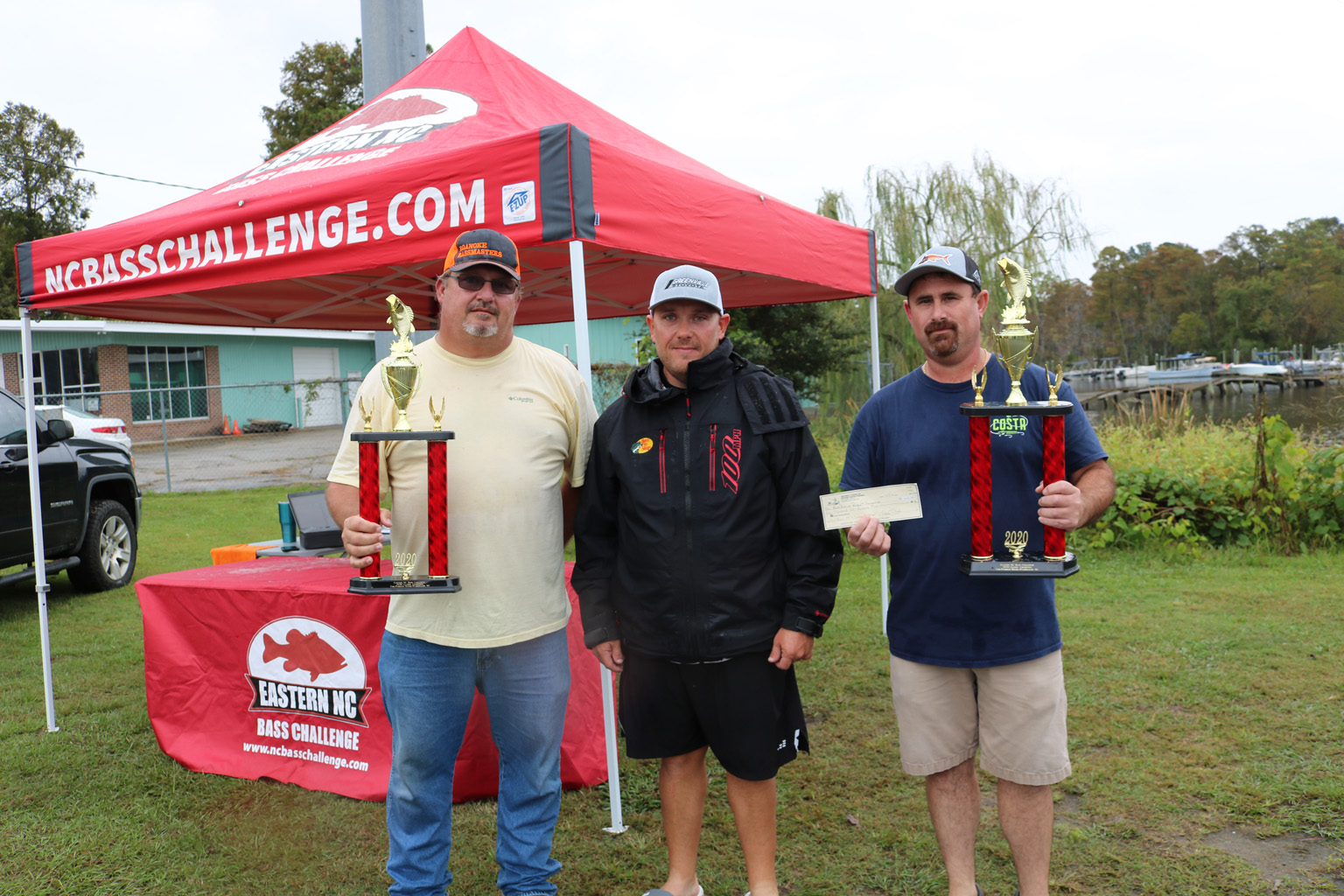 ---
Ted Park and Chance Gray Take 2nd Place
Weighing in 14.12 lbs of bass, Ted and Chance just missed out on the victory. A 5 bass limit and a solid bag of fish did move them into 2nd place. The team was awarded $1,100 for their efforts on tournament day.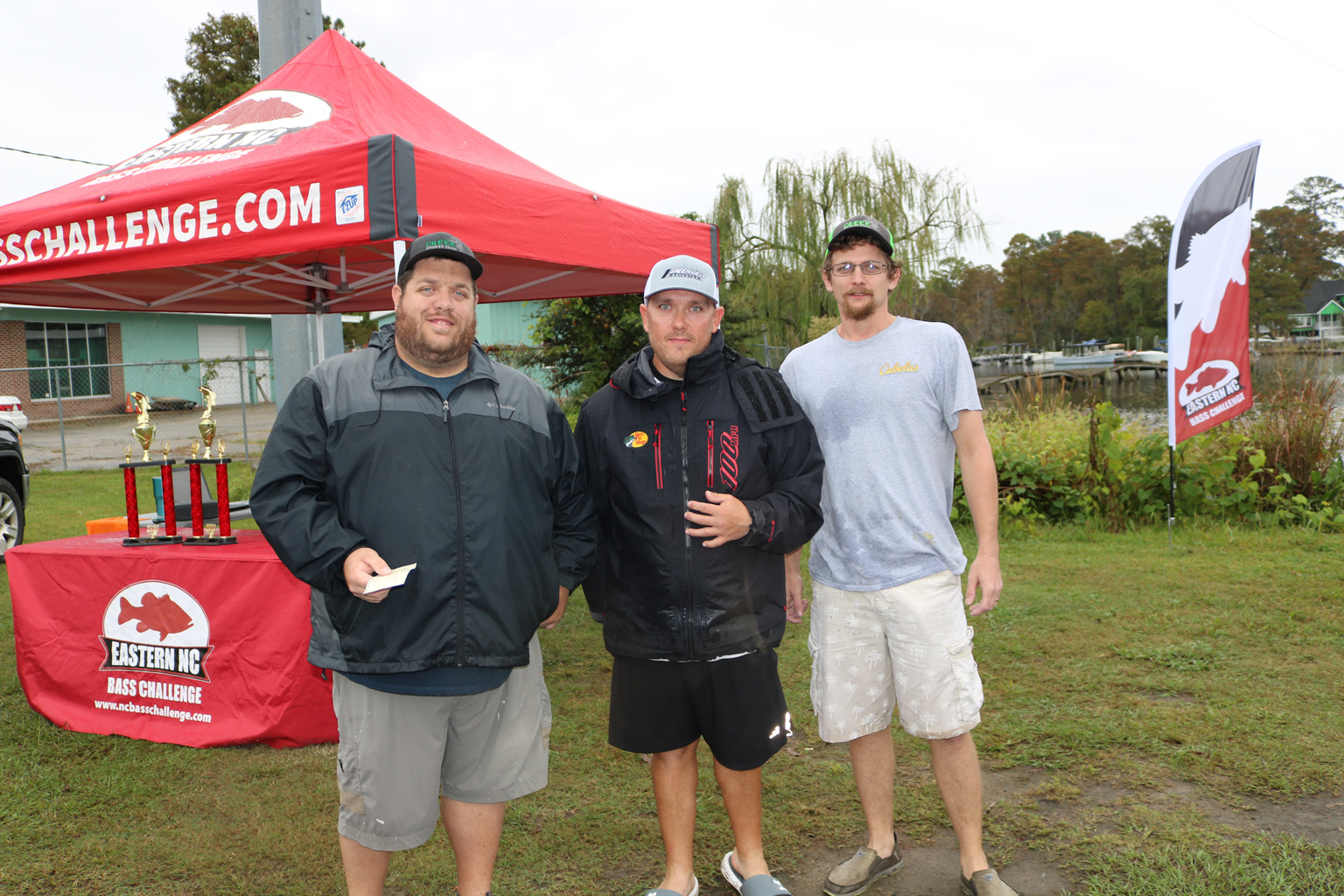 ---
Wayne Stallings and Justin Everett Win 3rd Place
Taking the 3rd spot in our 2020 End of Year Classic was Wayne Stallings and Justin Everet. They also weighed in a 5 bass limit for 14.02 lbs which helped them secure 3rd place and $600 in winnings. Wayne and Justin also won our 2020 Team Points Championship and were awarded an additional $1000 in winnings plus 2 commemorative trophies.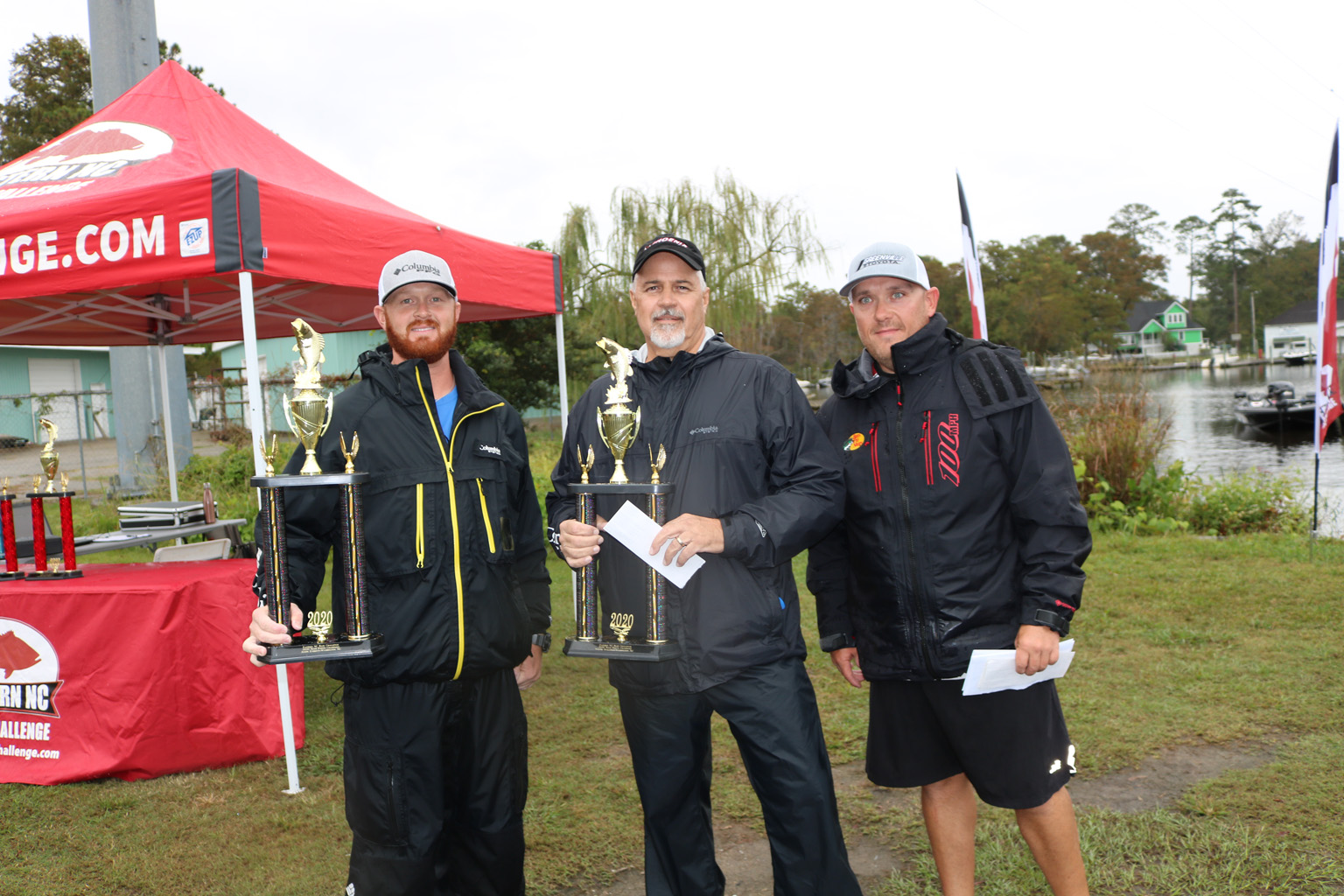 ---
4th Place and Greenville Toyota Big Fish Winners – Larry Thomas & Gerald Elks
Weighing in the biggest fish of the day was the team of Larry Thomas and Gerald Elks. They weighed in a giant Tar/Pam bass that scored 6.32 lbs on the Bass Challenge Scales. Their giant bass helped them secure a 4th place finish. Their total winnings were $600!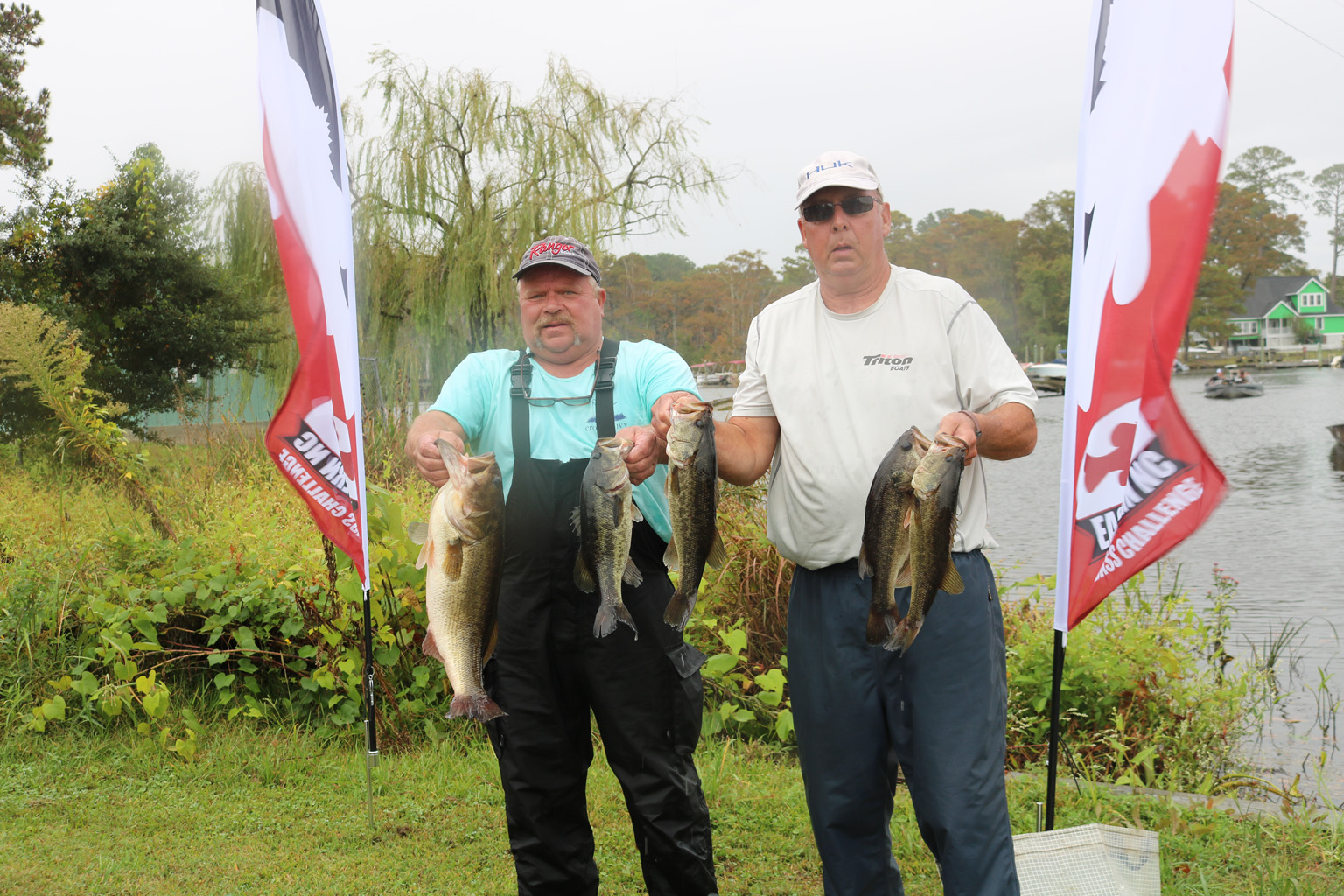 ---
Thank You
I want to say thank you to all anglers who participated in this year's events. 2020 certainly has been challenging for everyone. I'd like to think our tournaments gave anglers a day away from the rigors of life and constant onslaught of bad news. Thank you for participating in this year's events and making our trail so special. I'd like to also thank the following individuals and sponsors for helping with our trail this year. Without them, we wouldn't be nearly as successful.
Deborah Barber – Photography
Jennifer Wobbleton – Tournament Check-ins
Rebeccah Zabawski – Event Support
Anthony Horton – Event Support
Roger Thomas – Event Support
EL Jones Development – Team Points Championship Sponsor
Greenville Toyota – 2020 Big Fish Sponsor
---
Full Tournament Results
POS
TEAM
FISH
BF
FINAL
1
Kevin Ross
Robert Gurganus
5
5.32
14.60
2
Ted Park
Chance Gray
5
4
14.12
3
Wayne Stallings
Justin Everett
5
14.02
4
Larry Thomas
Gerald Elks
5
6.32
13.96
5
Jesse Stanley
Rex Watson
5
13.50
6
Justin Hof
Justin Peaden
5
3.48
13.46
7
Jamie Revis
Ryan Revis
5
3.78
12.62
8
Zach Nicholson
Pa Andrews
5
11.96
9
Jason Samson
Bo Samson
5
11.72
10
Clayton Boyette
Derrick Whitemoor
5
3.12
11.32
11
Paul King
Brad Stain
5
10.30
12
Josh Brown
Kyle Smith
5
10.12
13
Nathan Letchworth
Hunter Letchworth
4
9.96
14
Lee Jones
Joe Giampa
5
9.87
15
Craig Goess
Matthew Oakley
5
9.44
16
Zeb West
Jay Haggard
5
9.40
17
Allen Campbell
Chris Crandell
5
8.82
18
Zack Patterson
Brian Robinson
5
8.50
19
Kolby Jones
Keven Jones
5
8.36
20
Brian Stalls
Clark Harrington
5
8.02
21
Shane Craft
Matt Harrell
5
7.66
22
Charlie Allen
Lee Mitchell
4
4.42
7.56
23
Denny Moore
Seth Barnes
5
7.46
24
Jamie Harris
Joel Harris
5
6.98
25
Roger Thomas
Dylan Thomas
5
6.60
26
Eric Johnson /
1
1.14
27
Mike Cathcart /
0
0.00
27
Brian Haddock
Joe Haddock
0
0.00
27
Dean Thompson
Steve Vann
0
0.00
27
Sammy Hammond
John Douglas
0
0.00
27
Rickey Foss
George Long
0
0.00
27
Salvatore Viola /
0
0.00
27
Tracey King
David Price
0
0.00
27
Michael Williams
Cecil Scott
0
0.00
27
Walt Goff
Phillip Gibson
0
0
0.00
27
Dennis Boykin
Jim Hipkiss
5
0.00
27
Bubba Barnett
Jeremy Miller
0
0.00
27
Brock Rouse
Parker Mills
5
0.00
27
Jeff Stoops
Mike Henson
0
0.00
---
Tournament Pictures